Unexpected visit to the Baltic Trader
Wow, what an evening!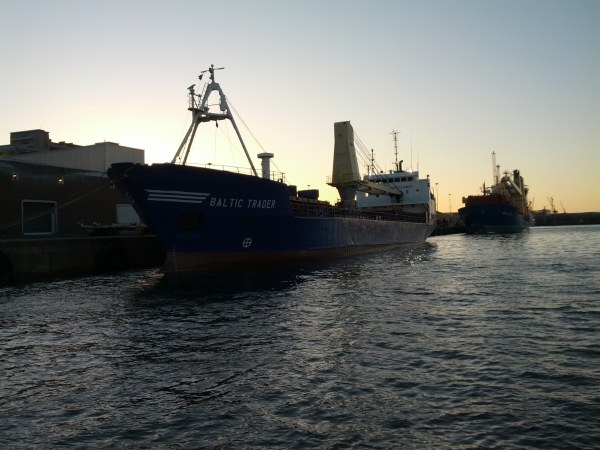 We met up again with Paul ZS1S, Robert ZS1FF and Bruce ZS1IF for dinner at the Royal Cape Yacht Club, but before doing so, Robert very kindly took us for a tour of Cape Town harbour in his yacht, and we got the opportunity to see the Baltic Trader from the water, as well as many of the other sights of the harbour during a fantastic sunset. The phone camera couldn't do it justice, but more photos to follow later - for now, it's time for an early night before we pack up and get ready to depart in the morning
This might be our last post before we get to Tristan, but Dom M0BLF will update the site if we manage to get in touch with him before then...
---